Tavi's Terrarium Emporium
I worked with Tavi's Terrarium Emporium to create a brand for the online store. I created the logo, website, and gave them brand standards to use throughout there packaging and printing.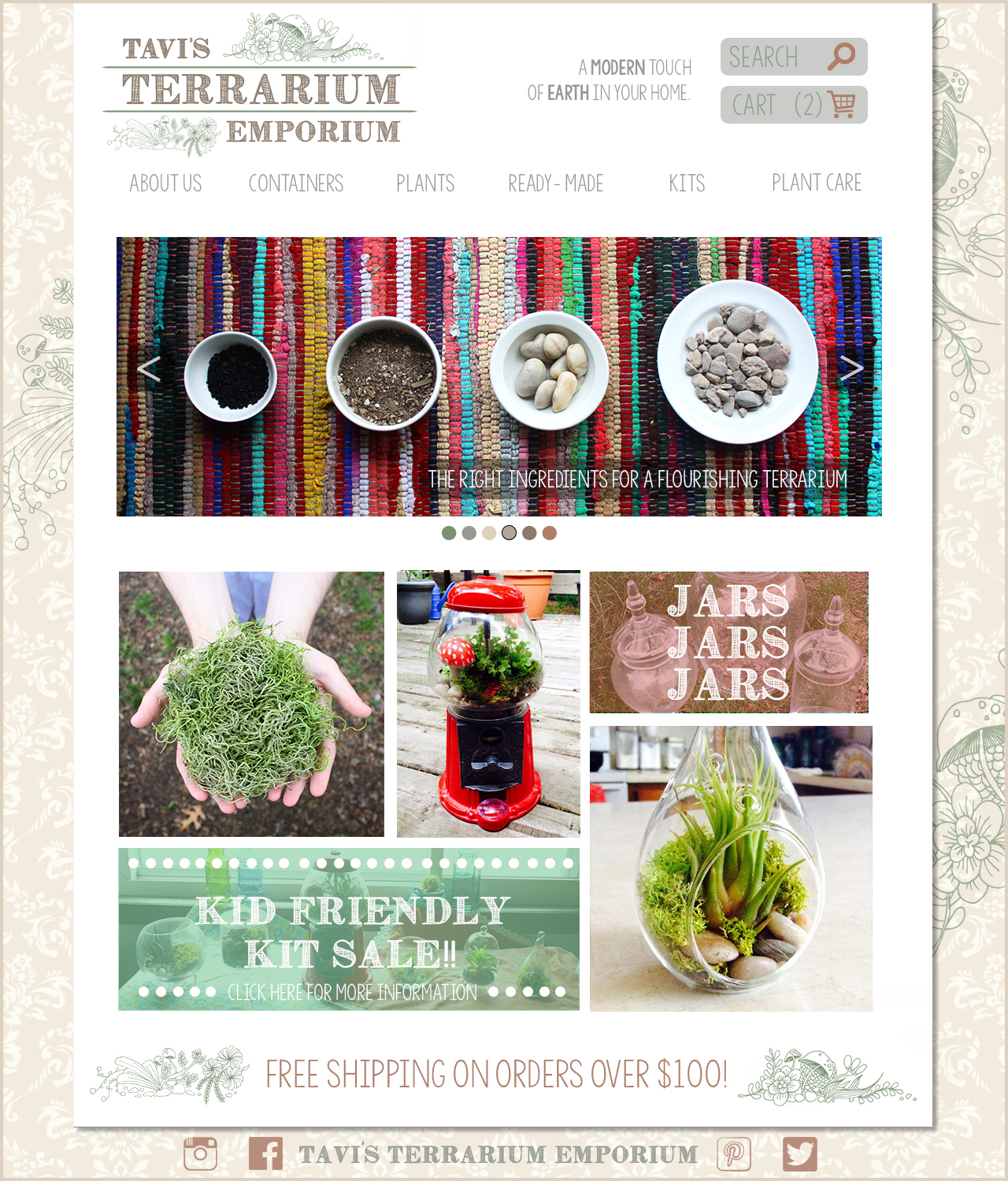 Develop a website for "Tavi's Terrarium Emporium", an online store specializing in selling terrariums.
Terrariums are very popular, and have popped up in many different ways recently. Components for building terrariums are found in many craft and supply stores, and plants can be purchased year round from green houses and online vendors.  Many online places chose earthy color palettes with greens and browns.
The website I will be creating will have a modern feminine feel, using light greens, pinks and tan colors throughout the designs. I will be using lots of photography to promote the items for sale and to make the website interesting and fun to interact with.  The website will be light and airy, using script fonts and reversed white type.
A modern touch of Earth in your home.
women
Ages 20-70
Chic design lovers
Green thumbs
Plant novices
Middle to high income